ICISDM2020 | Virtual Conference
With much expectation, ICISDM 2020 was finally held successfully in virtual form during May 15-17, 2020. Although unpleasant situation prevents us from gathering at shing Hawaii, the conference was still activated by the warmness of participants.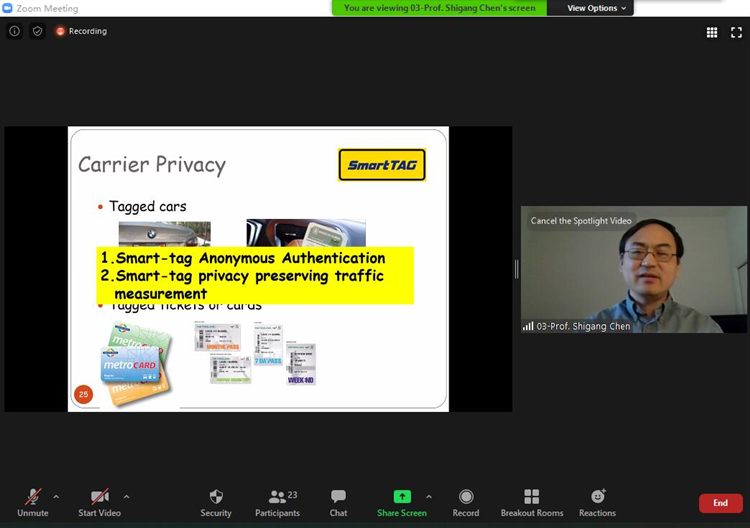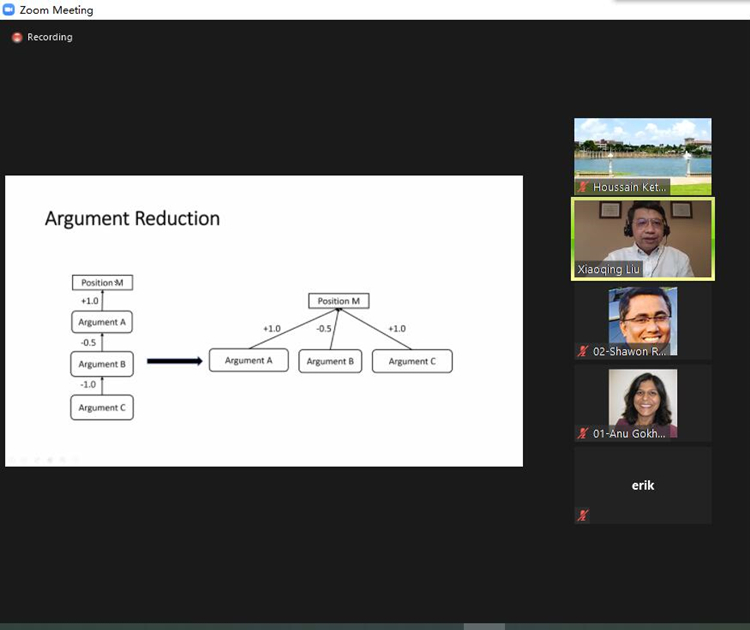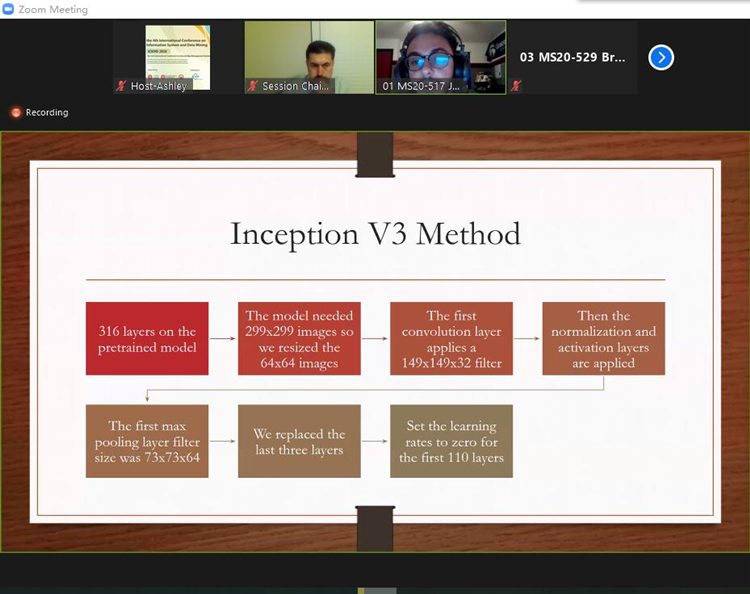 Excellent Oral Presentation Winners:
Session I - Network and Information Security
Title: Prototype of an alignment model of the Ministry of Telecommunications and the Information Society to a public organization in Ecuador
Presenter: Mauricio Jeanpierre Méndez Canales, Salesian Polytechnic University (UPS), Ecuador
Session II - Data analysis and knowledge engineering
Title: An Inventory of Existing Neuroprivacy Controls
Presenter: Dustin Paul Steinhagen, Dakota State University, USA
Session III - Machine learning and intelligent computing
Title: Recommending products based on users' positive word of mouth by combining a word embedding model, KPCA and SVD++ Collaborative Filtering
Presenter: Maria Olmedilla, SKEMA Business School, France
Session IV - Computer Science and Information Engineering
Title: Hybrid Unsupervised Scale-invariant Slide Detection (HUSSD) for Video Presentation
Presenter: Muhammad Abid, Florida Polytechnic University, United States
Conference Proceedings
Papers of ICISDM2020 were published by ACM and proceedings of ICISDM2020 is already online!
ICISDM2020- ACM, ISBN: 978-1-4503-7765-2. (Read More)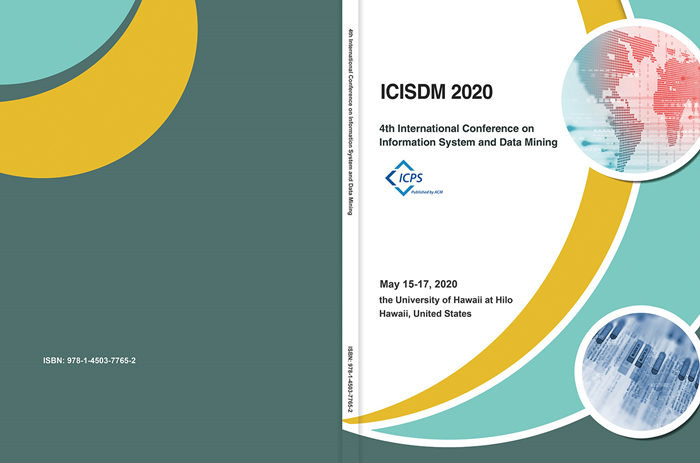 ICISDM2020 Conference Proceedings - Cover
Papers of ICISDM2020 are indexed by Ei Compendex and Scopus!